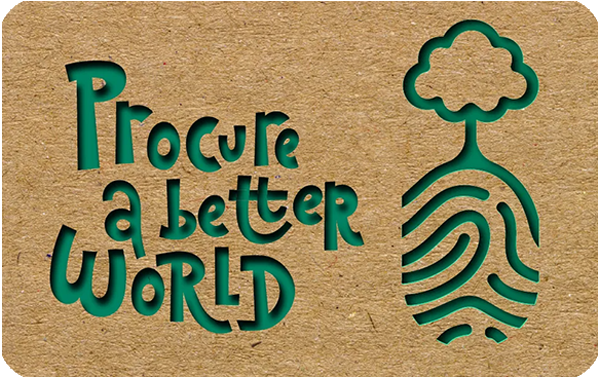 19th August 2022
8:00 am – 4:30 pm AEST
Melbourne Convention and Exhibition Centre
Level 1 Foyer 1.3 &1.4, Meeting Room 105 & 106, 1 Convention Centre Place South Wharf
Melbourne, VIC 3006
Australia
08:00 am
Check-in and Registration
In line with the standard conditions of entry, MCEC is enforcing additional health and safety measures to ensure a safe and secure venue. Please note that additional conditions of entry apply to all entrants (including visitors, customers, contractors and employees) and are subject to change without notice and at the discretion of MCEC. MCEC retains the right to refuse entry to any visitors who refuse to adhere to health and safety measures. A copy of these conditions will be on display at each entry point to the venue.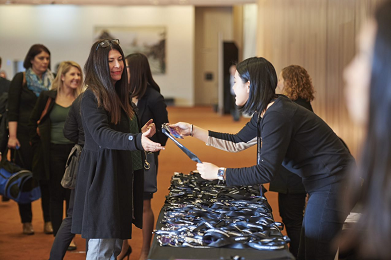 We are delighted to welcome back Yvonne Adele as our Conference MC, following our successful and highly engaging 'Futureproofing Procurement' Conference in 2019. To kick off the Conference, Yvonne will take us through house-keeping information and give a preview of the exciting speakers and activities we have planned!
Main Room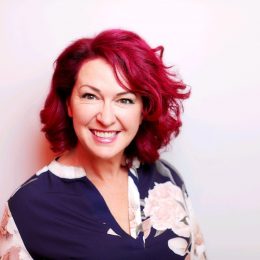 09:10 am
Welcome/ Acknowledgement of Country
09:20 am
Procurement Australia CEO Welcome
Procurement Australia's CEO, Joe Arena, welcomes our valued delegates, speakers and sponsors to our 'Procure a Better World' Conference!
Main Room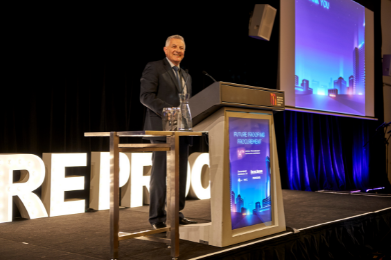 09:25 am
Backpacks 4 VIC Kids Charity Welcome
Sally Beard is the Founder of Backpacks 4 VIC Kids Inc. She is passionate about people realising their true potential and living authentically.
As a strong NFP Leader endorsed by the VIC Premier, and with a strong social conscience, community development/management background and personal experience in Foster Care and Informal Kinship Care, Sally is leading the way for change in the children's safety sector with insight and business intelligence. Collaboration with like-minded organisations enables Sally to solve the challenges of NFPs with increasing obstacles and rising need for their services.
Sally has been leading the direction and team of Backpacks 4 VIC Kids for eight years, working towards a stronger and brighter future for local children, believing that "You have two hands, one to help yourself and a second to help others."
Our delegates are welcome to help 'Procure a Better World' by participating in our all-day activity designed to fill a backpack for a child heading into foster care, kinship care or emergency accommodation. Did you know that 45,000 Australian children are in an out of home care placement such as foster care? There are around 4000 new placements each year in Victoria alone.
Main Room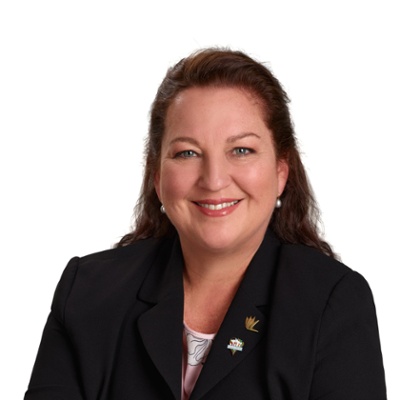 09:30 am
Scott Alden - Sustainable Procurement and Modern Slavery
Scott Alden is a tendering and procurement expert in both the public and private sectors across all industries, providing advice to government and non-government in commercial transactions and projects of all kinds. With long term Procurement Management secondments at the Sydney Catchment Authority and State Transit Authority under his belt, Scott is well-positioned to provide essential tips and learnings on the legislation of Modern Slavery.
Main Room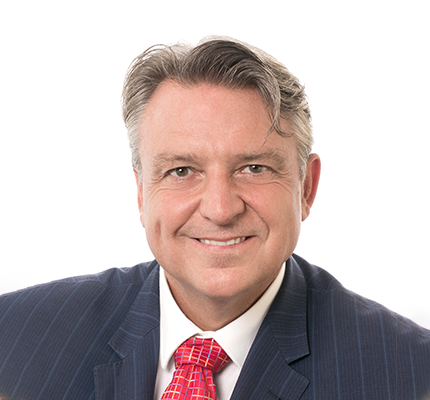 09:50 am
Olivia Tyler - Sustainable and Inclusive Practices Across the Supply Chain
Olivia is the Managing Director, Australia and New Zealand for Edge Environment, an impact-driven full-spectrum sustainability consultancy with operations throughout Australia, New Zealand, Chile and the USA. She joined Edge following a 20+ year career working with some of Australia's largest corporate organisations within the consumer products, retail and financial services sectors.
Olivia held a range of corporate responsibility, sustainability and risk positions at the Westpac Group, Woolworths, Treasury Wine Estates, Foster's Group and Goodman Fielder. Whilst at Westpac she led the charge to revitalise its Responsible Sourcing and Supplier Inclusion & Diversity programs within the procurement function, before moving into Financial Crime and taking up the position of Anti-Bribery & Corruption and Financial Crime Human Rights Integration Officer.
She has degrees in Marine Science and Environmental Engineering, an MBA from the Melbourne Business School, is a graduate of the Australian Institute of Company Directors and most recently completed the Oxford Artificial Intelligence Programme from Saïd Business School, University of Oxford.
Main Room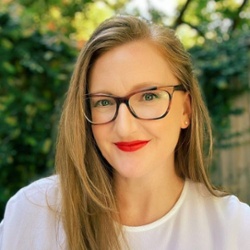 10:15 am
Top 5 Sustainable Best Practices in Procurement
Walk away with actionable strategies based on national and international procurement best practices.
Working within the consumer goods, retail and financial services sectors has given Olivia Tyler a deep and practical understanding of how you make great sustainability practices and principles come to life, the day-to-day challenges that are faced by organisations and how you mobilise a group of people to create that inspiring vision, whilst grounding it in clear stepping stones and markers of action.
Main Room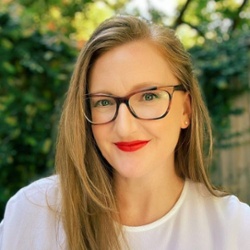 Grab a quick bite to eat, visit our sponsor stands, network and participate in our charity activity supporting Backpacks 4 VIC Kids!
30 minutes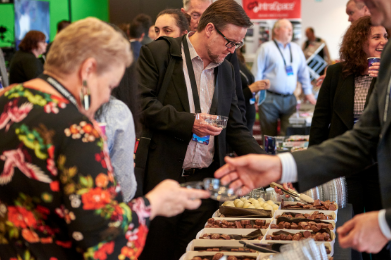 11:00 am
National Institute of Dramatic Art (NIDA Corporate) - Networking Session
Networking professionally can be a challenging proposition. The inherent awkwardness of the situation can result in people hanging back, potentially missing out on making valuable business connections because of shyness or wanting to avoid appearing too pushy. It is however, a wonderful opportunity to establish rapport and develop trusting, authentic and long-lasting relationships that are mutually beneficial. Although the end game is to create business opportunities, it is the focus on the relationship rather than the transaction that will deliver the best results. This session will highlight unique skills that can make networking not only a pleasurable experience but an invaluable part of your business practice. Procurement Professionals Networking Session – From Awkward to Awesome
Main Room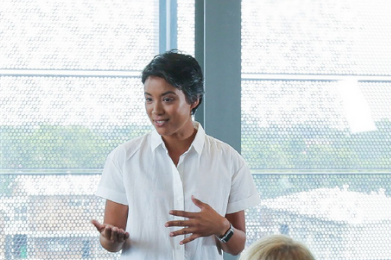 From here, we split into two break out sessions.
Break out Session 1
11:35am
Cameron McKenzie - Closing the Loop with Circular Procurement
With decades of experience in the construction industry, Cameron has a deep understanding of the manufacturing and engineering sectors. With that foundational knowledge, Cameron is now the CEO of ASPIRE - an online marketplace for business waste exchange. Cameron is passionate about creating solutions for a sustainable future, with a focus on circular procurement and supply chains and reducing the waste in the construction and manufacturing industries.
Main Room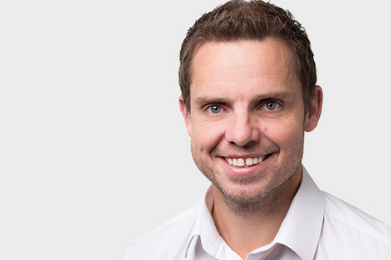 12:00pm
Government Panel Session with Yvonne Adele
Listen to a panel of Government Procurement Professionals answer some of the sector's toughest questions. This panel will be facilitated by Yvonne Adele.
We are working hard to procure the best panel of speakers for the big day. Watch this space for announcements!
Main Room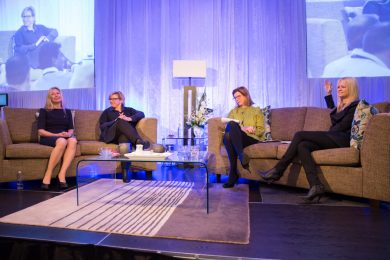 12:25pm
Questions & Answers Government Panel
This is the moment where all your questions to the speakers can be answered! Listen carefully to the discussion and take notes of any sparking curiosities. Yvonne Adele will be facilitating this session.
Main Room
Break out Session 2
11:35am
Madeleine Taylor - Social Procurement
Madeleine Taylor has 10 years of experience in procurement across a range of contexts – delivering procurement processes, designing and delivering procurement training for leading organisations across Australasia, and strategic procurement planning, governance and reporting. Madeleine will be sharing some of JLL's key strategies along with her own experiences in her session focusing on Social Procurement.
Room 2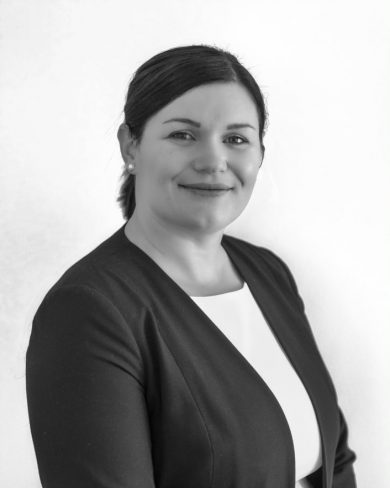 12:00pm
Sharon Morris - Procurement as a Lever for Socio-Economic Development
Sharon has over 20 years of experience in managing a wide range of projects in Australia and overseas. Sharon believes procurement and supply is intrinsically placed to be a real change agent and driver for the greater good. Issues such as modern-day slavery, sustainability and ethics are core not only for the profession but also for the wider society to address.
Room 2
12:25pm
Meg Price - Social Procurement
Meg has an extensive track record of successfully tackling complex social issues to create positive change. She is an experienced, social purpose-driven leader with a strong record of building and leading high-performing teams.
Room 2
Grab some lunch, visit our sponsor stands, network and participate in our charity activity supporting Backpacks 4 VIC Kids!
45 mins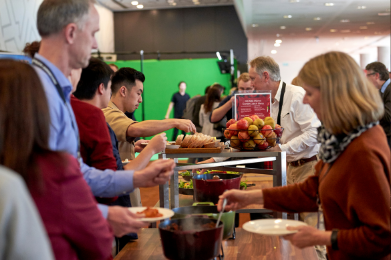 01:35 pm
Gordon Donovan - Procurement's Evolving Value Proposition
Having over 30 years of procurement experience leading transformations and establishing functions to deliver enterprise-wide value, Gordon is recognized as a leader in the industry. He is both a Fellow of CIPS and a council member of World Commerce & Contracting. Gordon has extensive experience in developing frameworks, processes and governance, ensuring world-class procurement outcomes are achieved. He is recognised as a thought leader within procurement and a sought-after speaker, writer and presenter.
Earlier this year The Economist conducted a global research paper into the procurement and supply chain and how it has been impacted, and the future role and direction. This paper was sponsored and supported by SAP.

In this session, Gordon will deliver some of the key points from this research, how it affects the ANZ procurement function, and what this could mean for the future direction of procurement
Main Room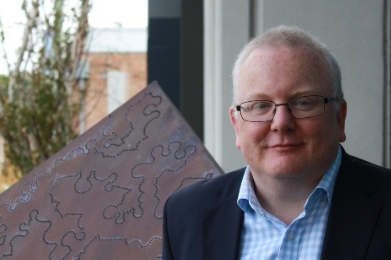 02:00 pm
Lawrence Christoffelsz - Innovative Supply Chains & Sustainable Global Business Practices
Lawrence has 25+ years' experience across almost every aspect of international trade and supply chain covering a diverse range of industry sectors and global markets. He has proven expertise in building innovative logistics and market entry solutions through innovative distribution modelling, fulfillment strategies and strategic stakeholder partnerships.
Lawrence established The Australian Trade & Logistics Corporation to ensure importers and exporters are kept up to date with the latest international trade, logistics and supply chain innovations and providers in order for them to achieve long-term growth and success when doing business globally.
Main Room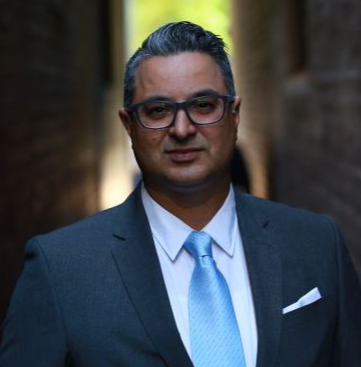 02.25 pm
Awards Winners Announcement
The Procurement Australia Awards aims to highlight the vital role procurement plays across public, private, not for profit, educational and NGOs sectors and at the same time recognises and rewards the work of outstanding procurement professionals, member organisations. The nominations are called for across Australia.
Main Room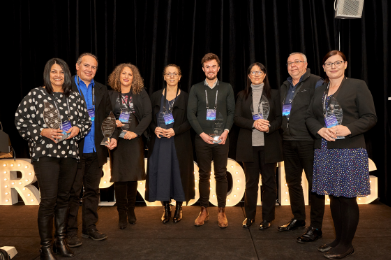 02.45pm
Scholarship Winner Announcement
The Procurement Australia Scholarship, also known as the Paul James Everitt Procurement Australia Scholarship, is named in memory of Paul Everitt a former staff member of Procurement Australia, and a passionate, driven procurement executive, who tragically lost his life in October 2015. Procurement Australia has set aside the sum of $10,000 per year to award as a scholarship.The scholarship can be used for the development of a paper, overseas study or secondment, by an individual, a group or even a team. We also catch up with Todd Neeson, on his progress and future ambitions after winning the Scholarship in 2019.
Main Room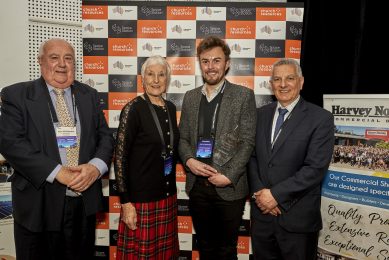 03.00 pm
Carl Daley - Procuring Energy for a Better World
Carl leads the out-sourced energy category expert team for Procurement Australia, introducing Progressive Procurement portfolios and long-term renewable Power Purchase Agreements; as well as fixed price for fixed period tenders. He possesses extensive experience in the energy market after having joined the industry when deregulation began in Victoria in 1995. Over the years, Carl has been active in the wholesale market leading wholesale energy trading teams, and since 2003 has been advising large organisations in the management of energy procurement, cost and risk management.
Main Room
03.25 pm
Zondwa Mandela - Key Note Speaker
As the grandson of Nelson and Winnie Madikizela-Mandela, Zondwa Mandela has inherited the responsibility of continuing his grandparents lifelong pursuit of equality, human rights, equal opportunity and social justice. To this end, the Mandela Legacy Foundation was created to carry on these ideals and is charged with continuing to fight for these beliefs. For more than 10 years, the Mandela Legacy's mission has been to develop solutions and partnerships that can improve the lives of South Africans. Right now, the need has never been greater.
Main Room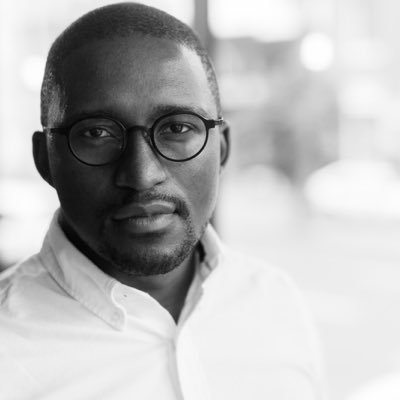 04.20 pm
Conference Concludes
Conference MC, Yvonne Adele, and Procurement Australia's CEO, Joe Arena, close out our 'Procure a Better World' Conference.
Main Room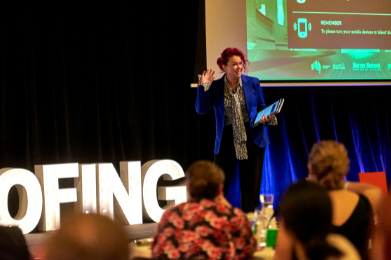 04.35pm
Networking Drinks
While the main event has concluded, we welcome our valued delegates, speakers and sponsors to continue networking.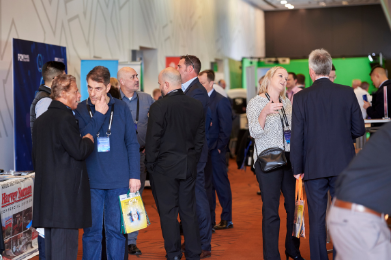 Listen to a preview of our speaker sessions:
Sponsors of the 2022 Conference